Russell's viper, one among the four venomous snake species of India, shows a mesmerizing combat dance in two male snakes perform the 'dance' by wrapping around each other and raising their upper bodies in an attempt to subdue each other.
Date  30. 10 .2020
Time 4.13pm
Temperatures  29 to 30 degree c
Location..Near Kutalpura village,  Sherbagh camp  Sawai Madhopur  outside Ranthambhore tiger reserve
Habitat..thick grassland with bushes
Length of snakes…4.5 to 5ft minimum
Staff workers noticed two snakes swaying as if fighting and call the camp naturalist…As the snakes were in high grass he mistakes them for pythons and approaches snakes( Russell's Vipers are commonly mistaken for Pythons)….I observe from the edge as Sanjna Kapoor, Hamir  Thapar and Piyush watch snakes that are gently swaying and dancing…they move 5ft on human approach but lower sections seem locked. Tails or bodies not entangled or coiled together and as upper section sways lower section remains locked..there is no aggression and no pushing of bodies to touch each other. I believe it is swaying in a mating embrace. At 4.44 pm they vanish into a bush in the locked position. One snake tail is 4 inches longer.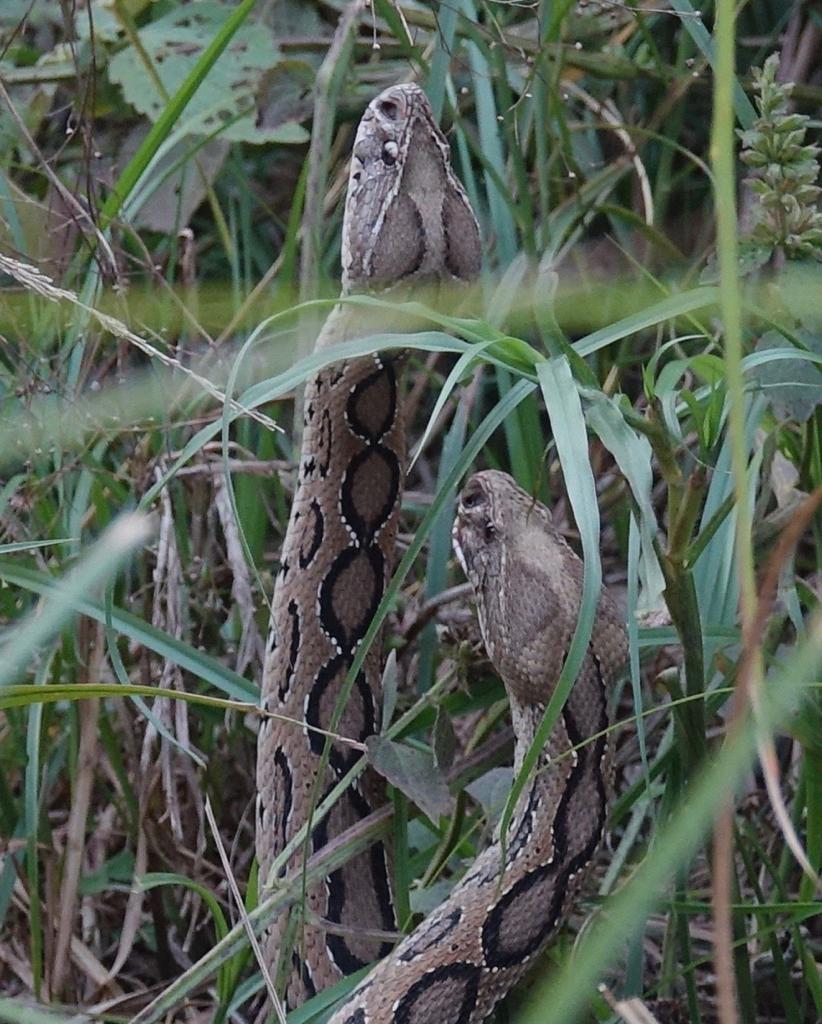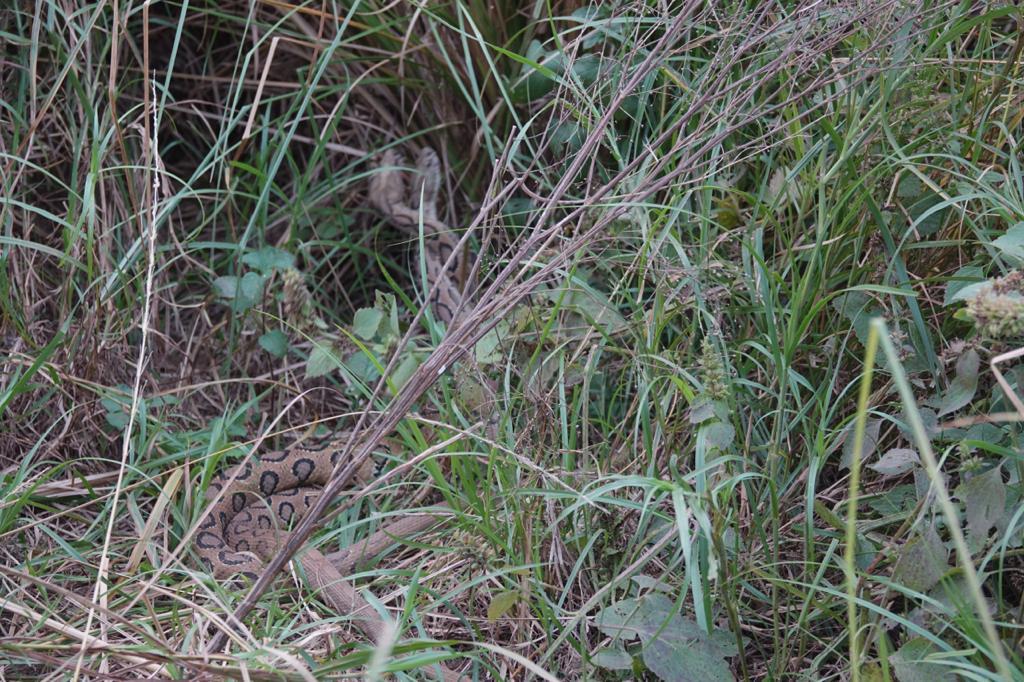 At no stage did the tails of the snake and lower section seperate.  I realised halfway through looking at the tails that these were deadly Russell's Vipers and not pythons.
Later on discussions with experts in the field we realised that this was combat between two males..the female was probably nearby watching. A remarkable encounter.
Author: Mr. Valmik Thapar
Seen by:
Mr. Valmik Thapar, Mr. Hamir Thapar, Mrs. Sanjna Kapoor and Mr. Piyush Chauhan
Photographed By: Mrs. Sanjna Kapoor
Filmed By: Mr. Hamir Thapar and Mr. Piyush Chauhan